Meet the Team - Dan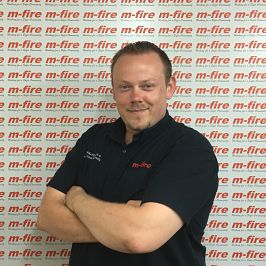 Dan is Martin's Son. He joined the company a year after it was formed.
His career started as a Trainee Fire Extinguisher Engineer at the age of 16 refilling endless amounts of extinguishers in the workshop. Throughout his career he has worked as an Extinguisher, Hose Reel and Dry Riser Engineer before retraining in fire alarms in 2009.
Dan is from Sarf (South) London but migrated to the countryside for a quieter life.
Loves: Steak.
Hates: Sloppiness.